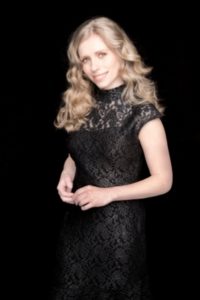 Dr. Fionnuala Moynihan was the first person to be awarded a Doctorate in Music Performance from the Royal Irish Academy of Music and the Dublin City University. Fionnuala is widely acknowledged as one of Ireland's leading pianists. She has a particular affinity with the works of both baroque and classical composers. In February 2009 she performed Bach's Goldberg Variations to critical acclaim in the John Field Room of the National Concert Hall, Dublin and in November 2012 was invited by the prestigious Ardee Baroque Festival to perform both the Goldberg Variations and the Aria Variata in A minor. Fionnuala performed the Complete Piano Sonatas of Mozart in the Hugh Lane Gallery, Dublin, in a series of five recitals which ran from February to June 2010. She is the only pianist to have undertaken the formidable challenge of performing this cycle in its entirety in Ireland. In February 2014 she completed another monumental project – to jointly perform 'The Complete Piano Sonatas of Haydn', a series of twelve recitals over two years.
Fionnuala completed her third classical series 'Clementi: The Piano Sonatas' at the Hugh Lane Gallery, Dublin in November 2016. It consisted of eight recitals over two years. She was also an artist at the 2015 prestigious 'Great Music in Irish Houses' Festival. By kind invitation from the Irish Embassy Fionnuala gave two concerts in Zagreb, Croatia and Ljubljana, Slovenia to celebrate St. Patrick's Day in March 2016. In April 2016 she recorded a recital of sonatas by Muzio Clementi for The Lyric Concert on RTE Lyric FM Radio. She has recently been invited to perform 'The Complete Piano Sonatas of Mozart' in a five-recital series in the Triskel Arts Centre Cork. This series will take place between January and May 2017 and is kindly supported by the Arts Council of Ireland.
Fionnuala has been awarded many prizes both at home and abroad including a Bank of Ireland Millenium Scholarship, the prestigious Maura Teissier Bursary and the Rena Menasche Award from the Tel-Hai Piano Masterclass series held in Israel. She was awarded the John Field Prize at the 2009 AXA Dublin International Piano Competition.
For more details please see Fionnuala's website : www.fionnualamoynihan.com